Kevin Elliston General Contractor Inc., is a Southampton based construction company.
A competitively priced, full service contracting firm, providing quality service and dependability throughout Eastern Long Island.
KEGC, Inc. is a general contractor company that specializes in all phases of construction from ground breaking to project delivery and maintenance.
If you are looking for high end design, quality construction, honesty, and personal service, you have come to the right place. KEGC, Inc. will provide you with a custom design and build that will maximize your budget benefits and build equity in your Residential Home, or ensure profitability in your Investment Property.
For Design Consultations and Property Inspections,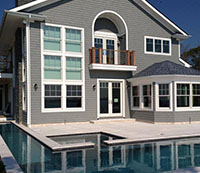 Former USMC Sergeant